Monochrome Awards Winners' Gallery
Fine Art - Honorable Mention
(Amateur)
Fantasy Light by Mark Seawell (United States)
s
Photo © Mark Seawell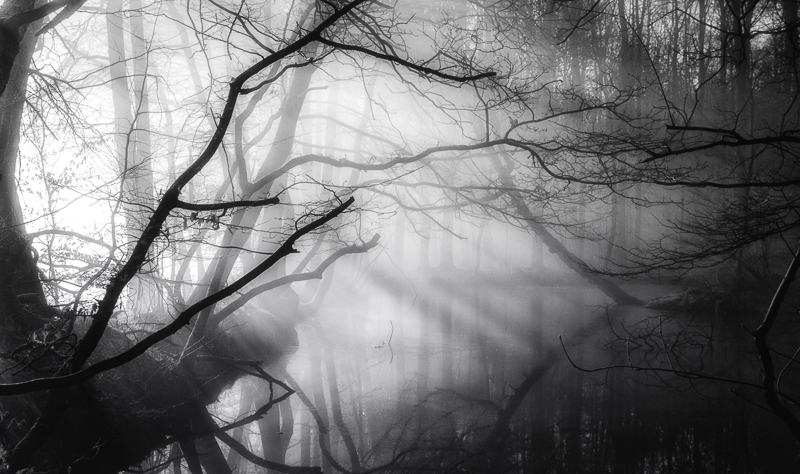 Entry description:
A somber mood of light and shadow above a small pond in the hills of Germany...fantasy light.
About photographer:
Photography is the art of capturing what you see and feel. I believe that with a true work of art, a piece of my soul and essence is reflected in the picture. If that magic I saw when I pressed the shutter survived the transfer to a digital form and survived the transfer to a print which moves my audience, that is something precious and rare".
Mark Seawell
Born in the great state of North Carolina, Mark Seawell has been living in Europe for most of his adult life. After 20 years of honorable service, Mark retired from the Air Force at Lakenheath and moved his family to Germany to start his second career in IT support. Almost immediately, Mark was awed by the beauty of the German countryside and started bringing his camera with him on long walks with his wife. His interest in photography grew rapidly and soon he was reading everything he could about landscape
photography. Ansel Adams, the grandfather of landscape photography, inspired him to find his vision and soon he learned the art of conveying what he felt and moving it into a print. To his way of thinking a print is the ultimate expression of art whether in traditional paper or canvas format. A true print is a thing of beauty which surpasses an image displayed on a computer. "Only when the image is transferred to the physical
medium is it truly alive. Only then can it be deemed art" Mark Seawell
Mark has been noticed by various Photography Magazines and online Photography sites and has won several awards in the past 2 years.
< back