Monochrome Awards Winners' Gallery
Wildlife - Honorable Mention
(Professional)
Cambodian Beauty by Silke Trester (Viet Nam)
s
Photo © Silke Trester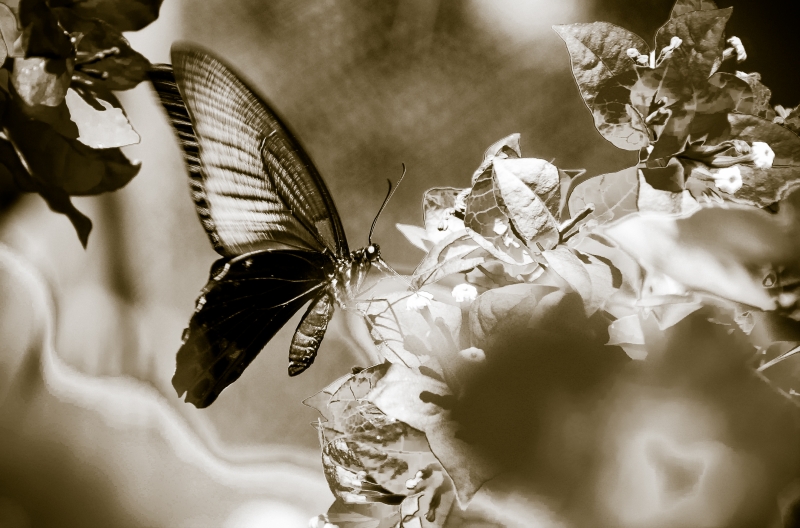 About photographer:
Born in Bremen, Germany, I immigrated to Upstate New York at the age of twenty-five and spent the next sixteen years nursing my tandem hobbies: traveling and photography.
Global Village was born out of necessity, so to speak, when I moved to Vietnam in 2012 to teach English as a Second Language. I had always created photo calendars for family and friends as Christmas gifts. But it was in Vietnam that I more or less decided to step it up. I took photography and photo editing workshops. I experimented with different lenses. And I then created travel snaps, posters, and postcards in addition to just calendars.
In most ways, my photography cannot be separated from what I do as a full time educator or from who I am as a person. Every picture is a snapshot of details that tell a story. My photographs have made their way into newsletter and onto people's walls. They have been auctioned off in local fundraisers and added to yearbooks.
My photography is a hobby, a curiosity, a passion, and an opportunity to still find the special in the ordinary. In that way, it helps me to (re-) evaluate my own personal growth as well as my teaching practices. There is always more to see. Nothing is stagnant in this amazing world. Everything changes. And so must I.
< back