Monochrome Awards Winners' Gallery
Landscape - Honorable Mention
(Amateur)
Pic Du Midi d'Ossau by Katarzyna Nizinkiewicz (Poland)
s
Photo © Katarzyna Nizinkiewicz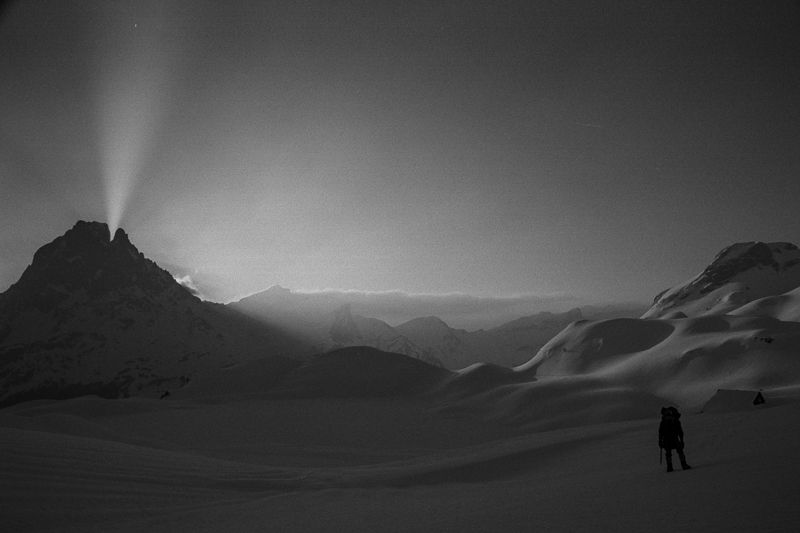 Entry description:
analogue photograph taken on colour film. Pyrenees, March 2014
Pic du Midi d'Ossau is one of the most beautifull and well known mountains in the French Pyrenees. I have seen it many times in all the seasons, and of course I have seen many photographs- it is a kind of iconic view. But I did not know and I never have seen that anybody knew that on the beggining of March (when there is nobody in the mountains) sun gets up directly thrue a gap in the summit rock creating a flare. It takes just few minutes and I was lucky to be in the right place in the right time. That is one of benefits of hiking in the winter- many surprising views.
About photographer:
sportswear designer who loves to be in the wilderness. Focused on little things, not trendy, maybe even not important but moving.
blog.kwark.pl
Magazyn Kontynenty
Magazyn Góry
< back