Monochrome Awards Winners' Gallery
Nude - Honorable Mention
(Amateur)
(untitled) by Claire Jean (Brazil)
s
Photo © Claire Jean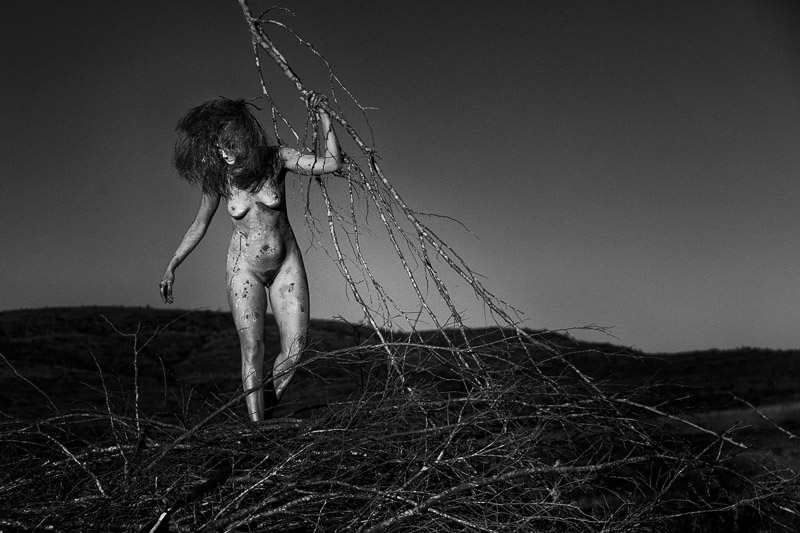 Entry description:
from the serie "trees of life"
About photographer:
Experiências com a fotografia, leituras, pesquisas com diversos tipos de equipamentos, viagens de exploração (desde 2003)
De 2003 a 2011 registro fotográfico de diversos eventos com comunidades indígenas Potiguara, em Baía da Traição
Produção, realização e participação na Feira Bijhorca em Paris, com Celene Sitônio e elaboração fotográfica do catálogo da artista (2005)
Acompanhamento fotográfico do modelo internacional Bruno Santos (2004)
Trabalhos de fotografia para diversos artistas como Maria dos Mares (2009/2010).
Em 2010 iniciou trabalhos com o Coletivo Performático Projeto Salamandra, mesmo ano em que também iniciou trabalhos com o Teatro Oficina Uzina Uzona.
Trabalho autoral com pinturas corporais e elementos da natureza desde 2005, em pesquisa evolutiva com o objetivo de integrar o corpo à natureza, ora em processo de amálgama, ora em polaridade.
http://clairejeanphoto.wix.com/site
< back