Monochrome Awards Winners' Gallery
People - Honorable Mention
(Amateur)
Lonely Runner by Balazs Toro (United Kingdom)
s
Photo © Balazs Toro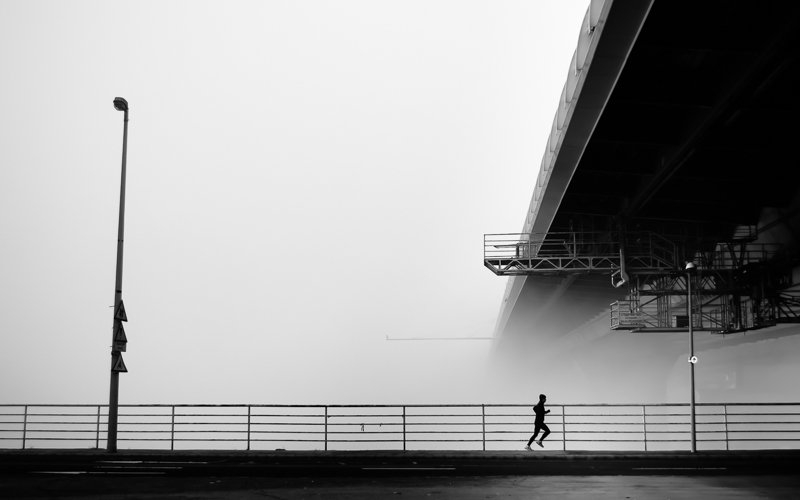 Entry description:
Lonely runner on a foggy winter morning in Budapest, Hungary. The photo was taken on New Year's Eve, so the empty streets and the thick fog created a special, post-apocalyptic atmosphere that morning. I was lucky, as I had to wait only about 30-45 minutes for a runner to show up and make the composition dynamic.
About photographer:
Balazs Toro is a self-taught amateur photographer currently based in Cambridge, UK. Since 2006 he has been roaming the streets to capture the atmosphere of the city, the mood of derelict and old houses and abandoned places, and also the unposed moments of urban life.
He has a minimalist approach, with a main focus on light and shadow, and composition. He is fascinated by the complexity of urban life, and his aim is to capture the everyday life and interaction of people with the urban environment, with strong composition and mood.
Facebook: facebook.com/BalazsToroPhotography
500px: 500px.com/torobala
Flickr: flickr.com/torobala
< back