Monochrome Awards Winners' Gallery
Abstract - Honorable Mention
(Amateur)
Theory of Relativity by Josh Rose
s
Photo © Josh Rose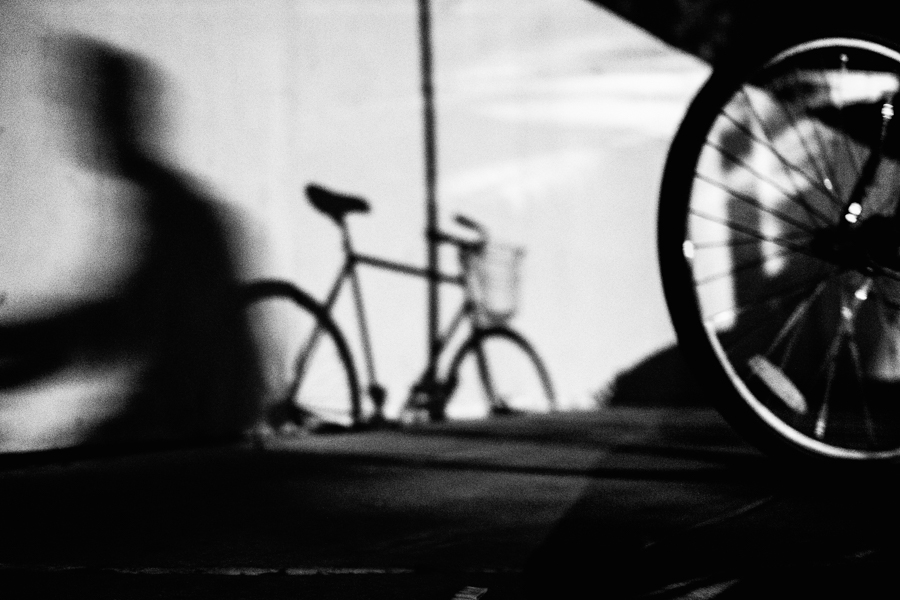 Entry description:
A fortuitous moment in Venice, California - where narrow and popular streets have created a forced interaction of bicycle and biped - lead to this deconstruction of a bicyclist. The elements of the image seem to be all at once related and separated from each other. As Einstein was a famous bicycle-rider, I like to think of this as an abstract version of one of his rides, contemplating the existence of things. Or lack thereof.
About photographer:
Josh S. Rose is a dedicated and prolific street photographer, capturing life as it is, primarily on the streets of Los Angeles. As one of the country's largest and most diverse cities, there is a near limitless palette for capturing humanity through photography in L.A. and Josh actively seeks out this wide swath of characters and environments for his work.
Josh's themes revolve around the deep human truths that make strangers relatable. Our common searches and struggles. The bonding elements of all people. In capturing people in the midst of real life, Josh's work is not just about the people of Los Angeles, but life itself.
< back