Monochrome Awards Winners' Gallery
People - Honorable Mention
(Professional)
Horsemen of Mount Bromo by Neeraj Narayan (Indonesia)
s
Photo © Neeraj Narayan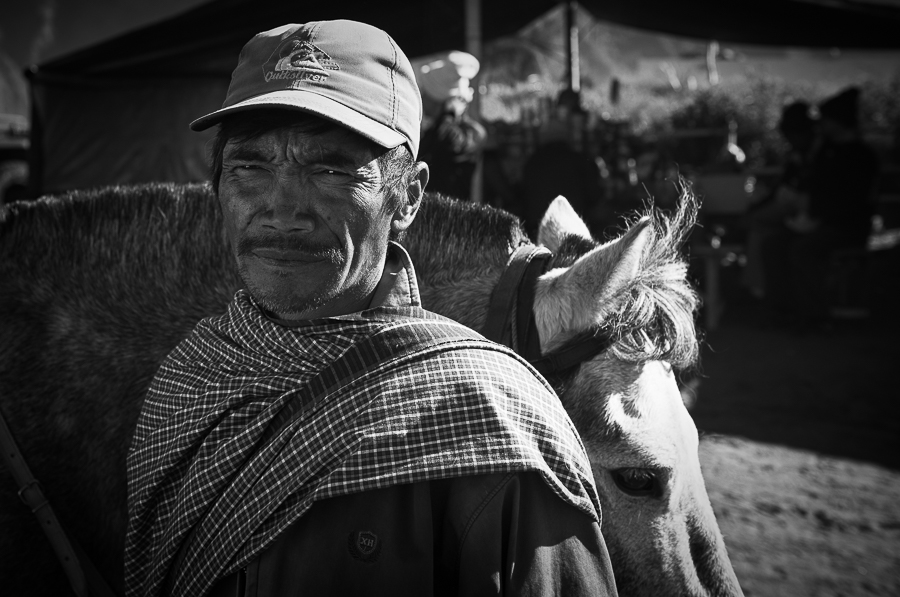 Entry description:
These Tenggerese Horsemen live on the edge of a magnificent million-year-old caldera with four dormant and active volcanic peaks. Mount Bromo is one of the active volcanoes in Indonesia. For centuries, the Tenggerese lived off the rich volcano soil with substance farming, horses only came to the land 200 hundred years ago and became an integral part of the Tenggerese culture. When Islam took over Java in the 1500s some of the Hindu people didn't care to convert. So, they fled up into the haunted mountains around Mount Bromo & Semeru knowing that few would dare to follow them there. After hundreds of years having little contact with the Muslim Javanese living all around them, the Tenggerese language & culture became unique in Java. The Tenggerese live in these mountains following an unusual mix of Hinduism, Buddhism & animism. Eventually outsiders opened roads to spectacular Mount Bromo. Then Tenggerese men found they could eek out a living by renting horses to tourists who wanted to ride to Mount Bromo
About photographer:
Photography is a passion and I love telling a story thru my pictures. I am a self learned photographer and I continue to re-invent myself. I love to do the monochrome photography when it comes to people as I believe that this genre brings out the soul of a person. I also love taking pictures in low light, cityscape and long exposures.
I continue to learn everyday, read and keep thinking about my next shot.
< back