Monochrome Awards Winners' Gallery
People - Honorable Mention
(Professional)
2 women by martin waltz
s
Photo © martin waltz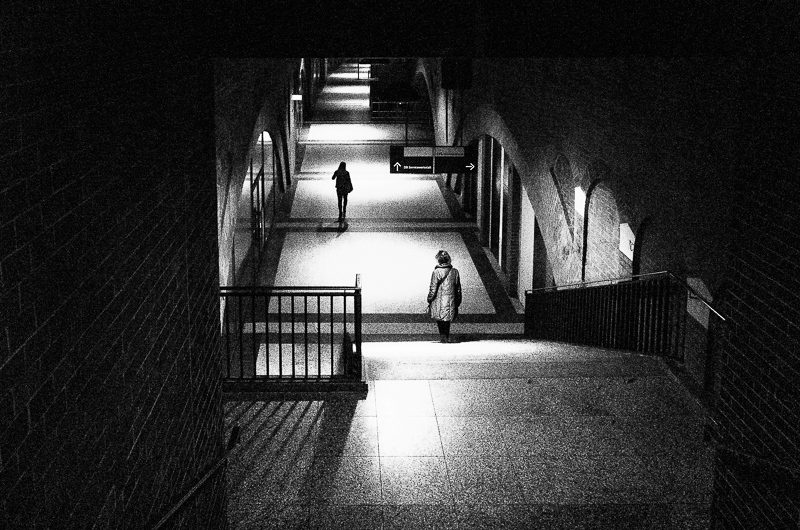 Entry description:
berlin 2015 street photography
About photographer:
martin u waltz is a portrait and street photographer in berlin, germany.
he is a keen observer of the fragility and transiency in urban life. in his street photography martin emphasizes on the contrast between the soft fluid human shape and to the hard and static fabric of city infrastructure. his signature style is a dark, gritty, highly contrasted black and white . martin's view view on urban life is analytical and yet compassionate view. martin uses strong geometrical compositions, yet he thinks of his photography as associative and poetic.
his street photography has been described as an expression of "sublime melancholy at the dark side."
< back