Monochrome Awards Winners' Gallery
Abstract - Honorable Mention
(Amateur)
Reflections and Triangles by Christopher Roberts (United States)
s
Photo © Christopher Roberts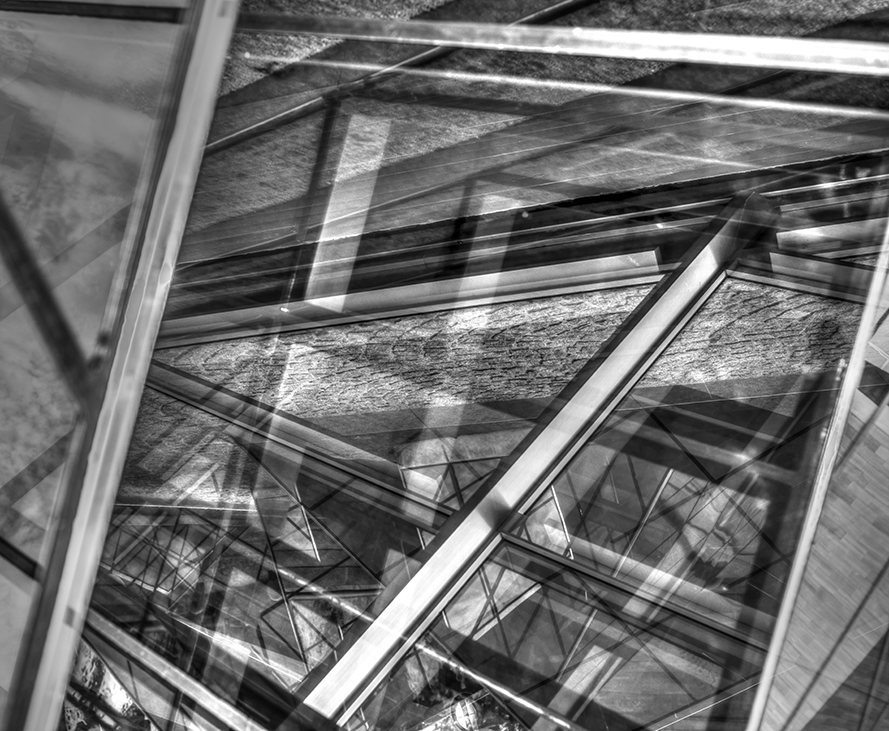 Entry description:
This collection documents my 11,000 mile road trip across North America in Fall of 2014. This was taken off a reflection of multiple mirrors at a very tricky angle. It took many shots to get the desired effect.
About photographer:
I love painting and photography. I grew up with my Mom's art lying around the house. She was an art teacher and tragically never reached her full potential due to her Crohns disease and other illnesses. She had to retire teaching and painting at an early age due to her illness. In high school I inspired to be a professional artist at my mother's encouragement. But after receiving a D on one of my art assignments in advanced placement art class. I concluded it was too competitive and was too hard to make a living. Time went by and my love for art hid from me due to my busy life.
As years went by I also suffered from health problems like my Mom. I had 7 surgeries for Ameloblastoma since 2007 and have Syringomylia. Despite these challenges I decided I am not going to give up on my dreams. I started traveling in 2009. Since then I have traveled to over 100 countries and territories. I became a member of the Travelers Century Club. I passed my Board Certified Behavior Analyst Exam. I then started a Mental Health Agency helping people like my brother who have autism. I also found my love for art again in 2014. I started a website to display my work. I hope one day to become a well-known artist. If not now when Im young possibly when I am old. But if I ever become one of those famous artists after I'm dead...well...thats one of the ironic things about being an artist.
< back