Monochrome Awards Winners' Gallery
Conceptual - Honorable Mention
(Amateur)
Raindrops Falling by Diane Kaye (United States)
s
Photo © Diane Kaye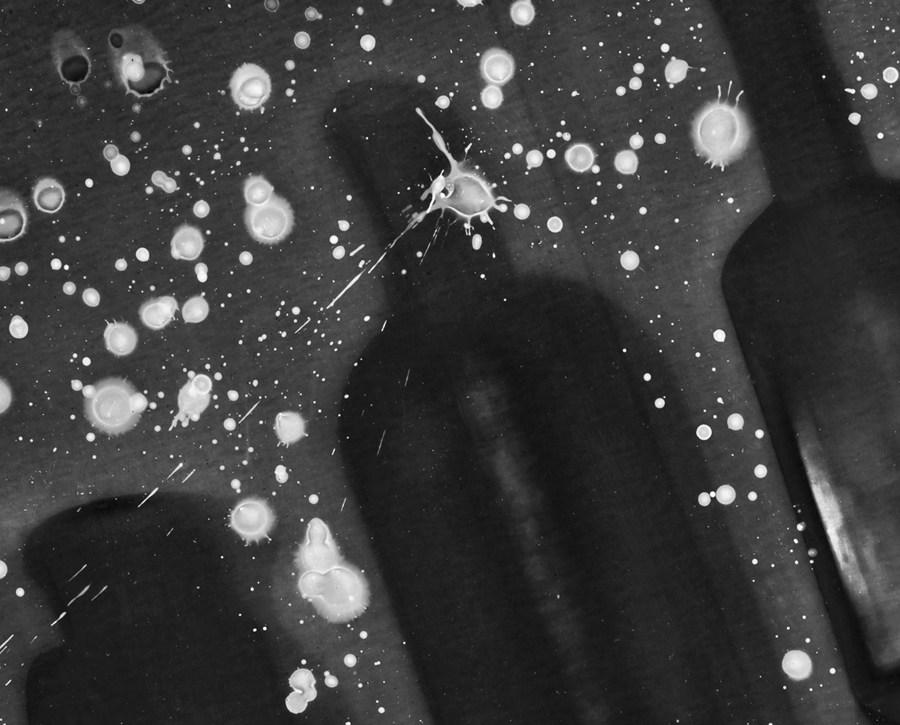 Entry description:
In the process of making a lumen print of dark blue bottles, it started to rain. This is the ultimate result, a desaturation of the original analog lumen print made outdoors. (This documents what actually happened and is not the result of multiple frames or manipulation.)
About photographer:
I received my liberal arts degree from University of California, Berkeley and completed studies at a major university in Germany. My career as fine art photographer was kick-started when I saw my first prints come up in the developer 35 years ago. I've had my own black and white darkroom ever since. Currently I am making alternative process lith, scanner-as-camera, and also analog lumen prints, along with archival pigment. Inspiration, technique, and feedback from such masters as Michael Kenna, Ruth Bernhard, Ansel Adams, Ron James, Jerry Uelsmann et al have proven invaluable.
One current mono project is "Death and Transfiguration", a portfolio of over 40 unique variations using only the brugmansia flower, employing distorted motion over time, surgical intervention and other means of bringing the historical fine art bouquet into the 21st century.
< back