Monochrome Awards Winners' Gallery
Fine Art - Honorable Mention
(Amateur)
The Cow and the Moon by Mark Chen (United States)
s
Photo © Mark Chen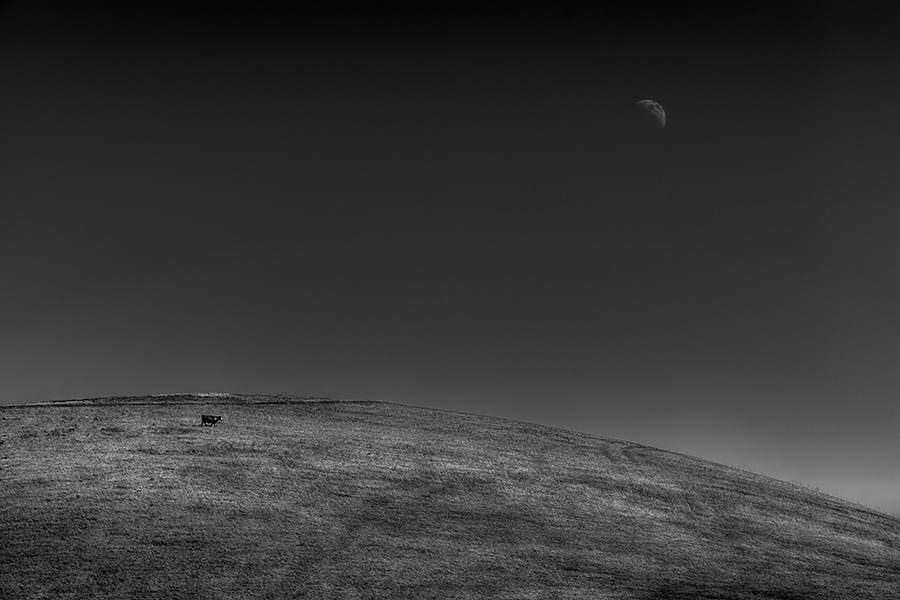 Entry description:
The moon in the sky, overlooking a cow in the field, which is shot to resemble the curve of our planet, and the dark sky is meant to resemble space.
About photographer:
Mark Chen is a self-taught photographer based out of the Washington DC area. Having studied and worked as an engineer, he took up photography as an outlet to express his creative side. He enjoys working within all genres of photography, and does not hesitate to explore outside his comfort zone.
Though still a relative newcomer to photography, Mark has not wasted any time getting his hands dirty. He already has an impressive set of work which have been juried into numerous exhibits all across the US and Europe, as well as winning a number of gallery awards along the way.
< back