Landscapes: Honorable Mention 2016 (amateur)
Winter, Sesto Dolomites, Italy by Johann Bottos (Austria)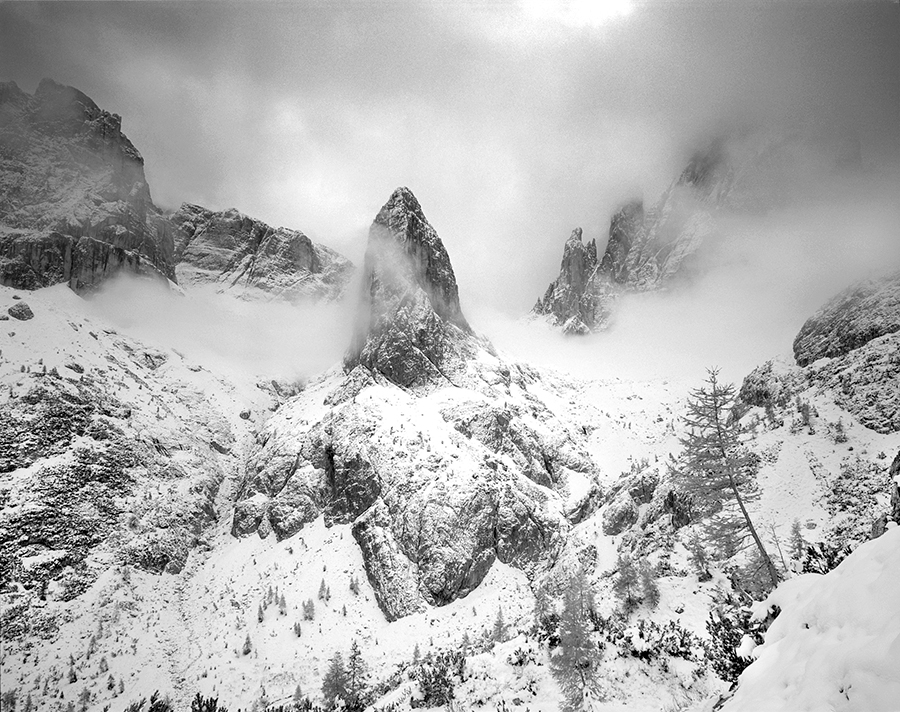 ENTRY DESCRIPTION
This photo was shot during a hike in the Italian Dolomites. It is a medium format photo made with a Mamiya 7ii on Ilford Delta 100Pro film. During this cold hike I was immediately drawn to the mystic atmosphere created by the fog and the permanent hovering clouds. Once I found the right point of view I decided to wait until the fog would reveal the most interesting parts of the dolomite peaks (in particular the Croda dei Toni on the right of the photo). In terms of filters I decided to use just a Yellow filter to lightly enhance the visibility but still preserve the character of the scenery.
Technical details:
Mamiya 7ii
Ilford Delta 100 Pro
B+W Yellow Filter 022
1/125s @ f11
Ilford Perceptol (1+1) 19min 30s @ 19°C
AUTHOR
My name is Johann Bottos and I am a freelance graphic designer. I have studied analog photography while at University as part of my graphic design course and I have been making landscape photos for about seven years now. I have spent the first two years with a digital camera but after I decided to move back to medium format analog photography. I simply have found it to be more suited to my style. I develop currently my own negatives as well as print in the darkroom both traditional black and white as well as lith prints.
back to gallery