Monochrome Awards Winners' Gallery
Portrait - Honorable Mention
(Amateur)
(untitled) by Manel Quiros (United Kingdom)
s
Photo © Manel Quiros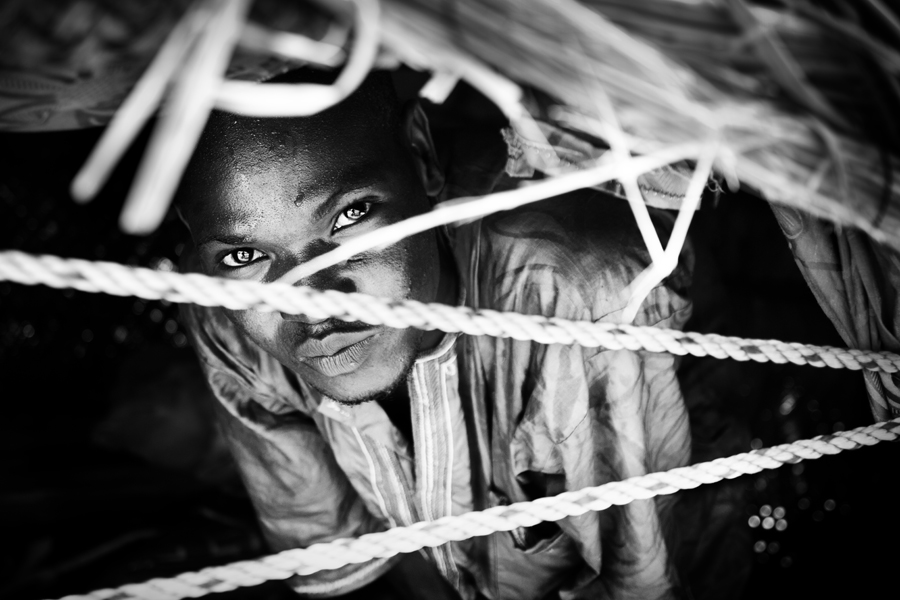 Entry description:
Since clashes between armed rebels and government forces erupted in northern Mali in early 2012, hundreds of thousands of people have been forced to flee their homes. The hostilities have added to the woes of the civilian population, already severely affected by the drought and food insecurity that prevails in the Sahel region. The situation deteriorated further in March, when elements of the Malian armed forces carried out a coup. The Tuareg rebel group,Mouvement National de Libération de l'Azawad (MNLA), and its Islamist allies seized this opportunity to declare the secession of northern Mali. However, the Islamists soon overwhelmed the MNLA and took control of most of the north, including cities such as Timbuktu.
Basic services are no longer provided to the population, and violations of human rights have been reported. As a result of the presence of heavily armed groups, northern Mali is largely inaccessible to humanitarian actors. This situation triggered the internal displacement of an estimated 204,000 while more than 200,000 Malians have found refuge in neighbouring Mauritania, Niger and Burkina Faso. UNHCR has had to sharply increase its presence in Mali, Niger and Burkina Faso.
About photographer:
Manel Quiros (1984) www.manelquiros.com
I believe that journalism is at its most sincere and most credible if practiced in independence of media tycoons. In 2010, I left my native Spain and went out into the world, basing myself in Scotland, United Kingdom. Over these years my passion for documentary photography has taken me to various European countries and Bolivia, Burkina Faso, Egypt, India, Bangladesh, Thailand and Cambodia.
< back