Monochrome Awards Winners' Gallery
People - 1st Place Winner
(Professional)
Cuban school of classical ballet by Fulvio Bugani (Italy)
s
Photo © Fulvio Bugani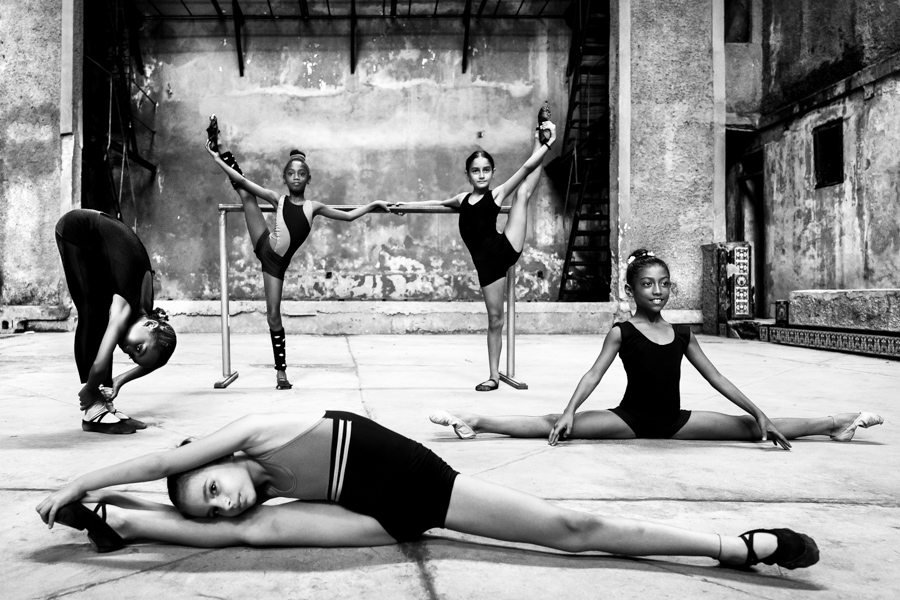 Entry description:
Some young girls training for the classical ballet inside a dilapidated theater in Centro Havana. They start taking classes since they are 3 years old. They dream of becoming a "prima ballerina" and have the possibility to join the important National Ballet Company of Cuba, which has a strong tradition in the country. Havana, Cuba. November 2015
About photographer:
Fulvio Bugani was born in Bologna in 1974.
He started working as a photographer in 1995. After a close collaboration with major photo studios of Bologna, he founded his own studio in 1999. Bugani has been a freelance professional photographer for over 15 years, working with associations and NGOs. He is part of TAU Visual (Italian Association of professional photographers) and NPPA (National Press Photographers Association).
He actively collaborates with MSF (Medecins Sans Frontier), for which he made a reportage of Bubukwanga Refugees Camp, and Amnesty International. With the latter he has participated in several projects on human rights, illegal immigration and the right to housing.
He is teaching photography in his private photographic school in Bologna, and he has been lecturer in seminars an meetings.
< back