Monochrome Awards Winners' Gallery
Conceptual - Honorable Mention
(Amateur)
Towards the abyss by Richard Le Manz (Spain)
s
Photo © Richard Le Manz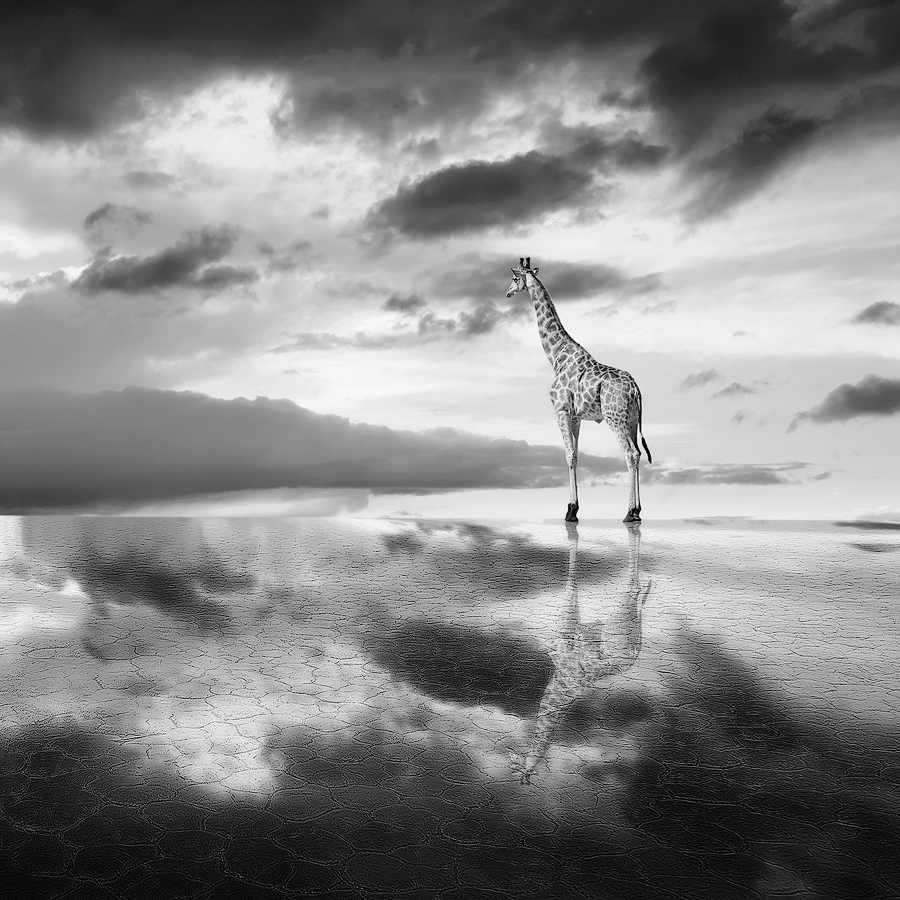 Entry description:
Our environment deteriorates and our fauna walks towards the abyss of disappearance.
The advance of the deserts, the climate change, and the lack of awareness with the environment have a place in this photograph.
The lost look of the giraffe towards the abyss is a metaphor of what will happen if we change our way of thinking and acting.
About photographer:
Ricardo Manzanilla es un artista visual, con amplia formación en ingeniería. En el 2013 con el fin de poder plasmar mejor sus viajes y experiencias, descubre el apasionante mundo de la fotografía de la mano de la Asociación de Fotografía FOCUS y adopta el nombre artístico de Richard Le Manz, para iniciar una carrera de aprendizaje continuo, autodidacta en su mayor parte y evolución de su fotografía, madurando como artista con cada paso.
La indagación y el estudio, la visión espacial de su formación en ingeniera, marca su manera de percibir el arte y poco a poco el artista ha derivado en la investigación y el trabajo con elementos de ingeniería y diseño como medio de expresión, buscando la belleza en la unión de lo físico y lo conceptual.
El artista propone nuevas ideas, nuevos puntos de vista, nuevas reflexiones, buscando la armonía, buscando la parte intangible del arte a través de la simplicidad, composición y belleza física de los elementos.
El artista esta inmerso en la creación de imágenes de carácter conceptual con diferentes elementos para conseguir establecer un dialogo entre los elementos, que consiguen detener el tiempo y trasportan al espectador a un mundo complejo de pensamientos y reflexiones.
La necesidad de expresar y sacar al exterior una obsesión, la necesidad de armonía, la necesidad de equilibrio entre la belleza y el espíritu. Entre lo no visible y visible; Física y mental, sigue madurando en la armonía de ambas partes, buscando la parte intangible del arte por medio de la belleza física.
< back