Conceptual: Honorable Mention 2017 (amateur)
Four shades of light by Mark Brooker (United Kingdom)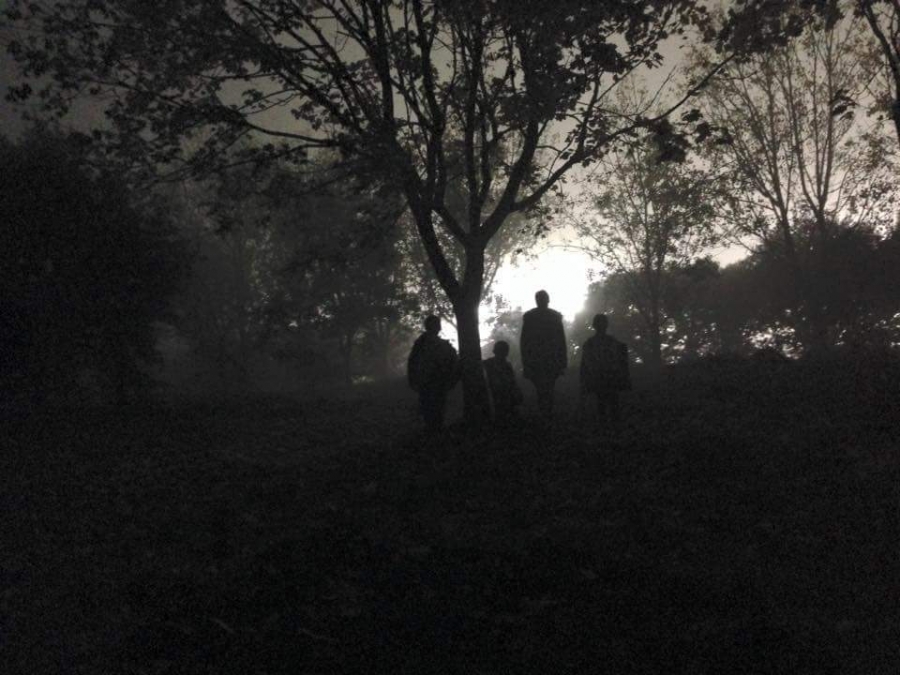 ENTRY DESCRIPTION
The story behind this photo.
One late afternoon towards the end of autumn whilst driving home from work my coastal town was hit by a thick fog. I thought back to the first time I experienced this kind of fog as a child -the complete wonder and joy I felt in that moment. I then instantly filled with a persistent motivated joy to take my four children out so that they could possibly enjoy it how I did - it was quite spontaneous! I took them to a place called "Rush Green" in Clacton on sea, England which consists of a large hill with a huge flat surface area at the top and surrounded by tree at the bottom. They sure did enjoy themselves and I took many pictures of the fog which are just as interesting in their own right. However as the fog lifted they were playing around this big tree and that's how I discovered this picture which I captured with my Note 4 Samsung phone. The light in the back ground is from some flood lights and we are situated at the bottom of the hill.
AUTHOR
Just here for for a little paddle and to turn some heads for now.
back to gallery