Monochrome Awards Winners' Gallery
Nature - Honorable Mention
(Amateur)
Painted Cormorants by Shane Kalyn (Canada)
s
Photo © Shane Kalyn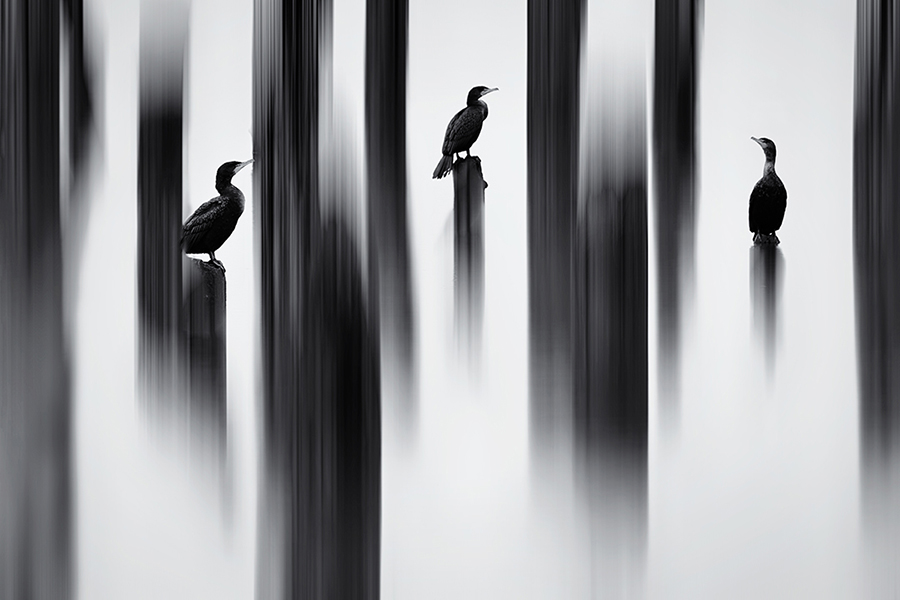 About photographer:
Shane Kalyn is a Vancouver-based photographer who has a sincere passion and love for the natural world. He is inexplicably drawn to the Earth's four natural elements: Air, Earth, Fire, & Water. Representing these essential building blocks of life, Shane, through his photography, tries to highlight one or more of these elements while capturing a mood or intimacy in his photographs that tend to draw the viewer in.
​
Self-taught, Shane's passion for photography was cultivated from his exposure to the natural world at a young age. Studying fish & wildlife management in university, Shane now works as a fisheries technician with the Canadian government - a job he loves and that takes him to some amazing and remote corners of his home province of British Columbia. He is a natural wanderer as well. Never content to sit still, he has traveled to nearly 40 countries with no plans on stopping.
​
Recently, Shane's photography has been gaining momentum with online and hardcover publications by National Geographic, Additionally, over the past few years Shane has had the pleasure of receiving several international photography awards and many other publications; accolades which he is very much humbled by.
< back