Monochrome Awards Winners' Gallery
Nature - Honorable Mention
(Amateur)
Stac Pollaidh by Don Hooper (United Kingdom)
s
Photo © Don Hooper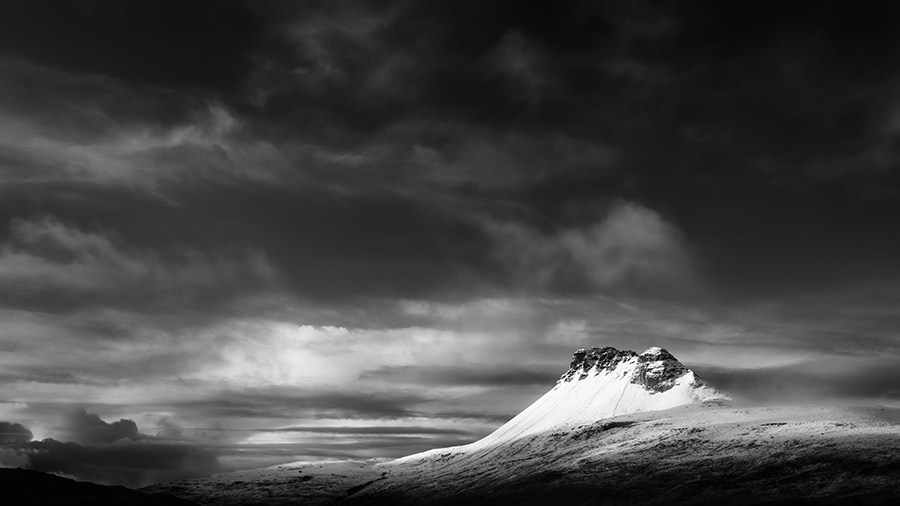 Entry description:
Stac Pollaidh, (Stac Polly), is one of the best known and most popular mountains in Scotland, its steep pinnacled ridge often likened to a porcupine. It is said that the difficult climb is more than worth the effort allowing some of the best views in Scotland, looking around 360 degrees and as far as the eye can see.
However, on this occasion the view of the mountain, is from the edge of Loch Lurgainn.
I was on a photographic holiday and chose to stay at the base where I was rewarded by being able to adapt to the changing light and conditions as the late afternoon sun broke through for a short while to illuminate the snow covered steep sides of the mountain.
About photographer:
Don Hooper is a Bristol, UK, based, multi award winning Wildlife and Landscape Photographer who has moved almost exclusively to Black and White Photography and very much looks at his work as an Art form, endeavouring to create his own style.
< back