Wildlife: Honorable Mention 2017 (amateur)
The Bodyguard by Giovanni Casini (Italy)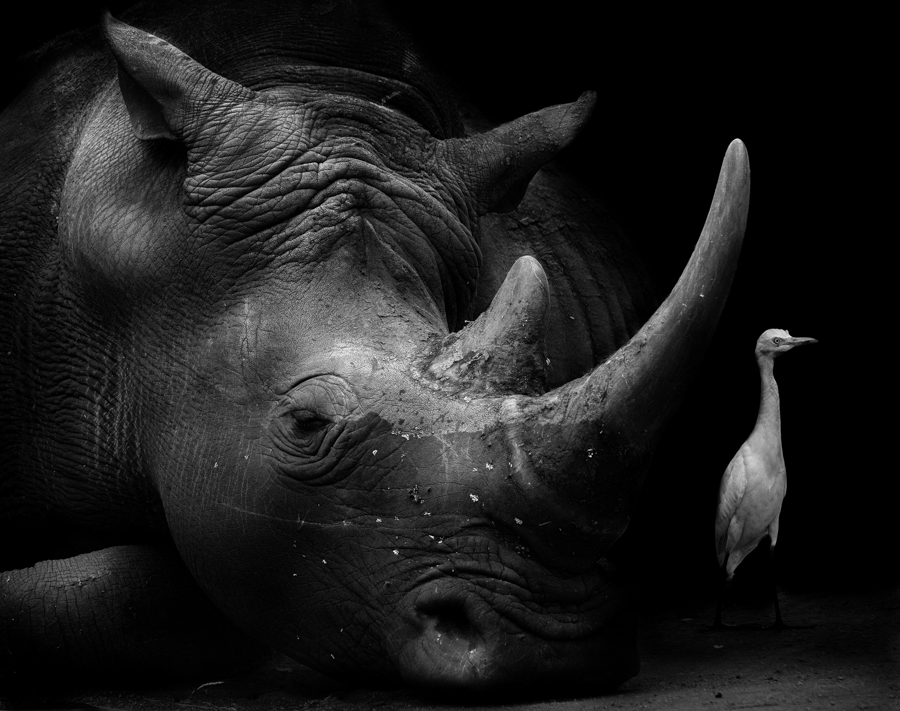 ENTRY DESCRIPTION
Shot in Kruger park, South Africa.
The background has been blackened in the editing phase.
The picture was shot in a hot afternoon in Kruger, while the Rhino was resting under the shadow of a tree. In the moment of the shoot the egret looked like it was protecting the "precious" rhino.
back to gallery