Monochrome Awards Winners' Gallery
People - Honorable Mention
(Professional)
Tattoo Love by Alice Franchi (Italy)
s
Photo © Alice Franchi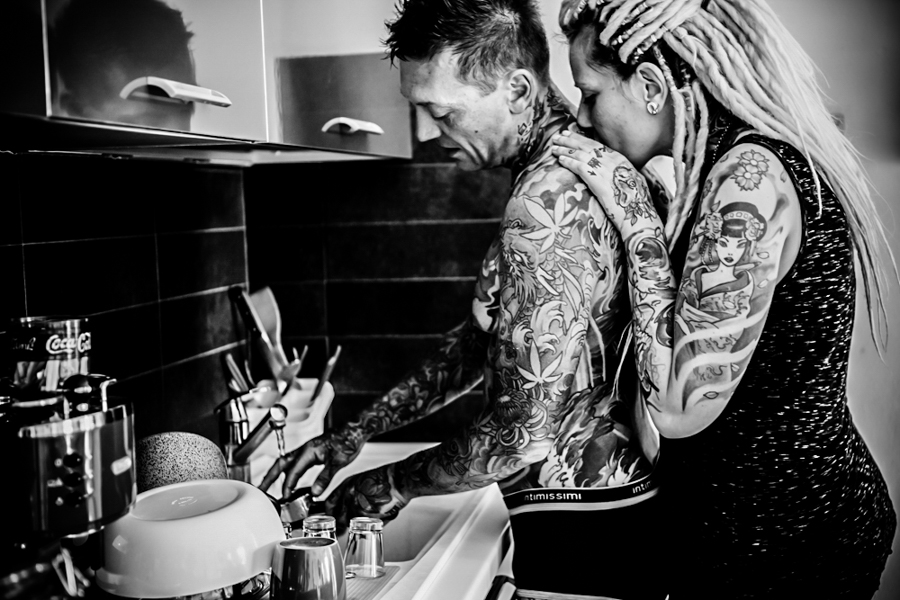 Entry description:
Friends photographed during any day
About photographer:
I am Alice, born in 1983 in a small town in Tuscany, in Tuscany ... precisely in the so-called "pescia" Switzerland. Ever since I was young I've always loved disregarding and everything surrounding art, my wish was to become a Disney cartoon designer and instead I became a professional photographer. Obviously it is different from the drawing, but I can always create something from an artistic point of view as well as just telling an event.
"Photography is mute, but the image in its visual language, speaks of truth …"
– Steve Mc Curry –
Just like Steve McCurry says, it is reality that inspires me, narrating, through photography, the truth as it is, without filters or mediation.
I'm interested above all in capturing these emotions in contexts and situations which involve love and family. Travelling both in Italy and abroad, I realize my wedding photography with a reportage style, that is narrating every moment with an image, every detail in a very natural way, without poses or arranged settings and without making my presence felt.
< back