Monochrome Awards Winners' Gallery
Photomanipulation - Honorable Mention
(Professional)
The Forgotten Castle by Oussama Mazouz (Algeria)
s
Photo © Oussama Mazouz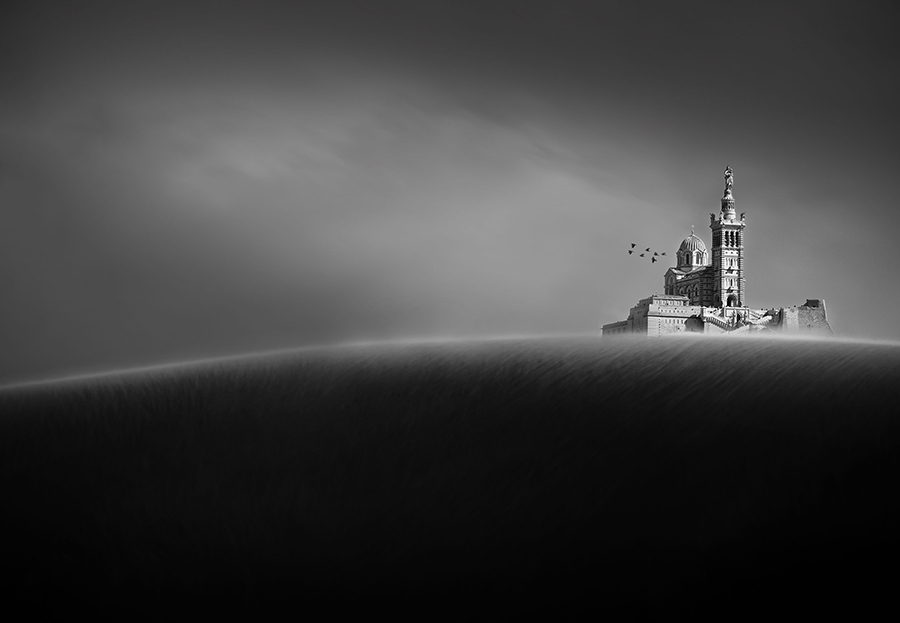 Entry description:
The Forgotten Castle
Merge two photos
Sand dunes from Mostaganem / Algeria
Cathedral Notre dame de la garde from Marseille / France
About photographer:
I was born in 1987 in the west of Algeria, I studied philosophy.
My passion began with filming at the beginning of 2016, my first steps were with the Canon 100d camera.
During these two years I learned a lot through visual nutrition, good business analysis, practice and learning from mistakes
I mostly like landscape photography and architecture, and i do my best to make up an original and unique style through taking special perspectives seeking the best aesthetic value pf the shot.
< back