Landscapes: Honorable Mention 2018 (amateur)
The Storm by James Collett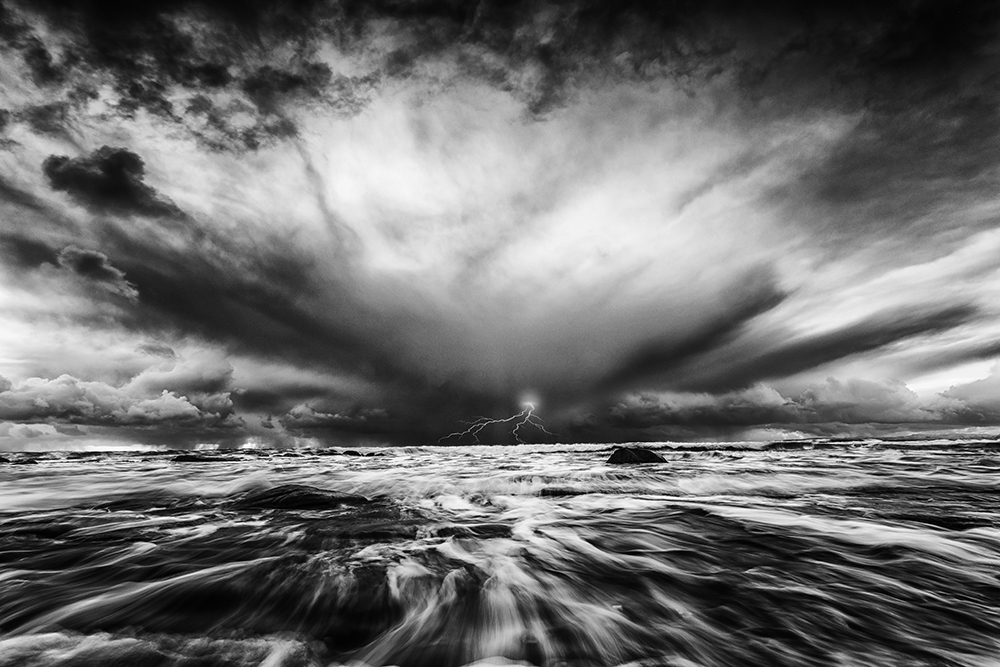 ENTRY DESCRIPTION
Incoming storm heading for Kintyre from Islay, West Coast of Scotland. The forecast was saying thunderstorms were going to happen so I headed out to Bellochantuy Beach to hopefully capture something interesting. I had been sat here for about 40 minutes waiting for something to happen. The cumulonimbus cloud had started to form when I arrived then finally some lightning started to crack off.
Canon 6D
Canon 17-40mm L Lens
F14, ISO 100, 0.5 Second.
back to gallery