Monochrome Awards Winners' Gallery
Landscapes - Honorable Mention
(Professional)
The Woman on The Pier by Graham Eaton (United Kingdom)
s
Photo © Graham Eaton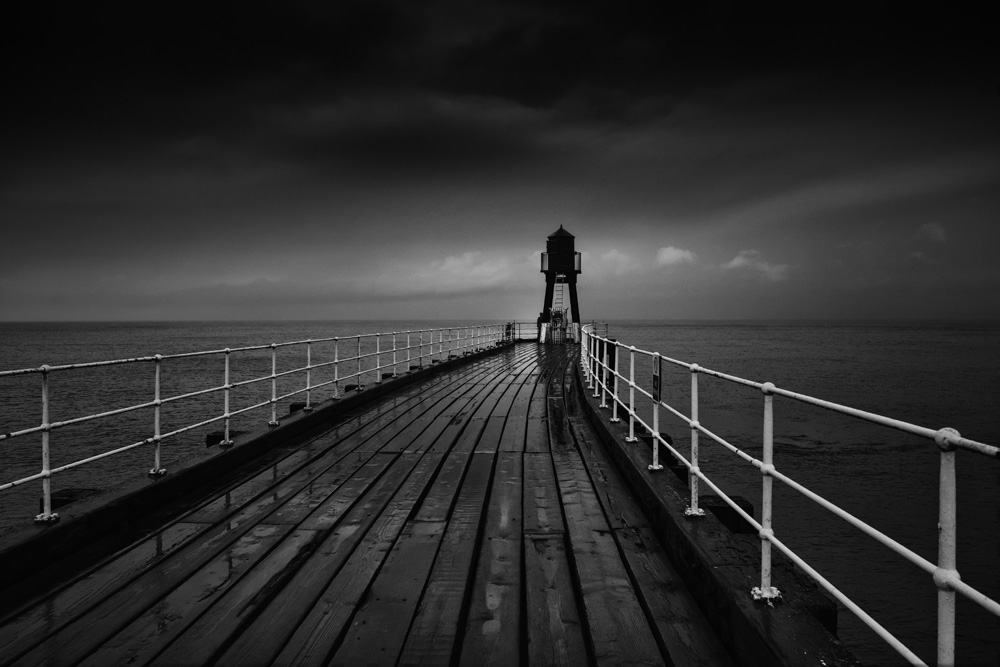 Entry description:
The Woman on The Pier. What is she thinking, why is she there, on a dark day in January. She could be home but feels drawn to this place, the view, the isolation alone with her thoughts.
Whitby, Yorkshire, U.K.
About photographer:
I was born in Liverpool and a Geologist by profession. Having been awarded several times for my work I became professional as a wildlife and landscape photographer. I try to look for alternative perspectives in my work, looking for angles that others have not produced.
< back