Monochrome Awards Winners' Gallery
Landscapes - Honorable Mention
(Professional)
Sacred Territory by Tianran Qin (United States)
s
Photo © Tianran Qin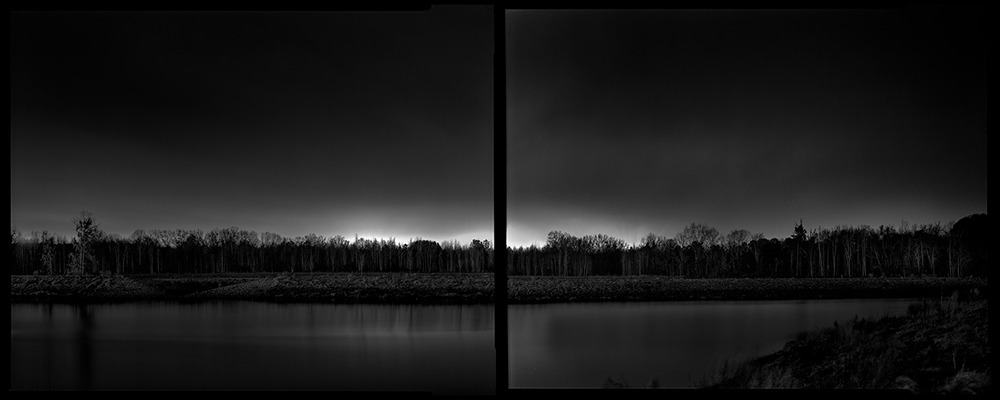 Entry description:
Sacred Territory employs light, the most sacred element in our world, as a metaphor to
critique consumer culture in our life. The use of diptych shot with large format camera
suggests the typical, horizontal panoramic format of most billboards and also presents a
sense of how the consumerism spread out in our life. The stepped back view reveals the
influence of artificial light on the night landscape and is organized to create graphic
striations of artificial light within the darkness, interrogates advertising images in the
American landscape and illuminates the metaphorical function of light in the built
environment.
About photographer:
Qin, Tianran is a photographer and visual artist from Beijing, China, living and working in Savannah, Georgia.
Born in Beijing, China in 1988, Qin earned the bachelor's degree of engineering in industrial design in Beihang University, 2010, and then he became a commercial photographer. Qin got his MFA degree in photography at The Savannah College of Art and Design in 2018.
< back