Monochrome Awards Winners' Gallery
Portrait - Honorable Mention
(Professional)
Karenni refugee woman by Ilaria Vidaletti (Italy)
s
Photo © Ilaria Vidaletti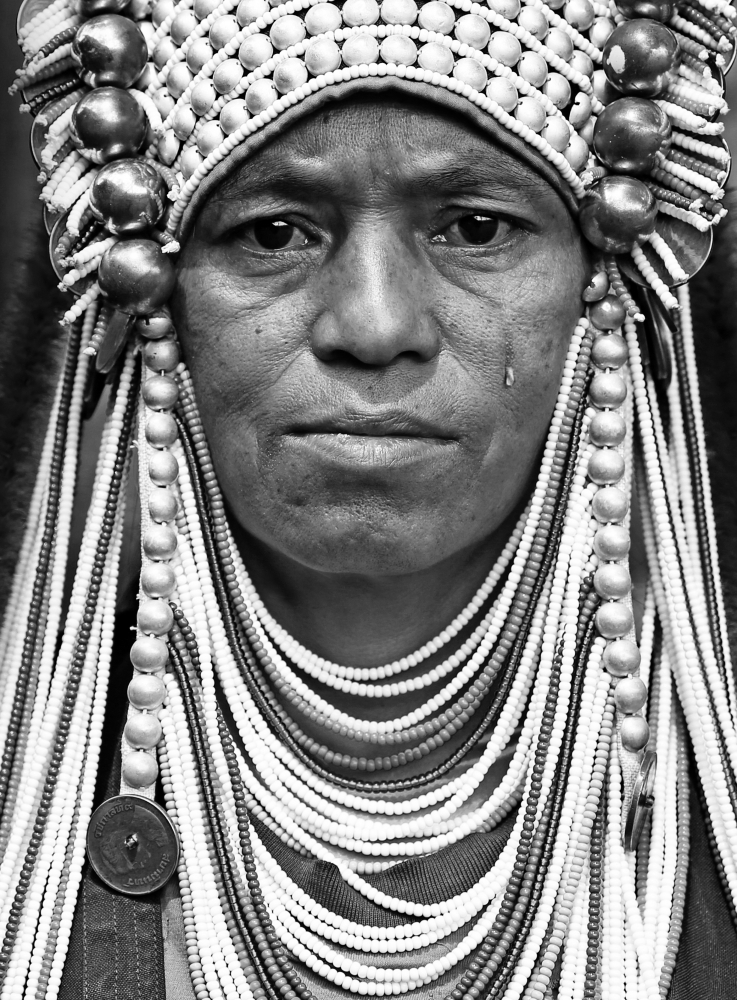 Entry description:
Photograph taken in 2018, in Thailand, in a Karenni reception center (a structure available to host asylum seekers and refugees from Burma). This woman did not speak my language but I know that she held a picture of a girl in her hands.
About photographer:
Ilaria Vidaletti is an Italian reporter specializing in portrait and photography in multiple exposures. Awarded in 2017 by the European Parliament in Brussels as one of the 5 emerging young photographers most representative of new ideals and values ​​in Europe. Graduated from the Academy of Fine Arts, she has worked with important companies in the fashion and design sector and her works are part of the permanent collections of some foundations dedicated to contemporary art.
The interest in the social, intimate aspects of photography and beauty emerges in many of his works where he combines careful attention to detail to the depths of shadow and emptiness and where each subject seems to float silently inside of the portrait in a timeless personal universe. The recurring themes in his research are the sense of personal dignity, natural beauty, collective responsibility, rituals and expectations.
Through photography Ilaria Vidaletti wants to affirm her sense of collective responsibility and her careful study of people and social changes; spokesperson for new ideals with an eye particularly sensitive to those seeking peace and unity.
< back