Monochrome Awards Winners' Gallery
Architecture - Honorable Mention
(Amateur)
Hexagonal Pattern by Win Tun Naing (Singapore)
s
Photo © Win Tun Naing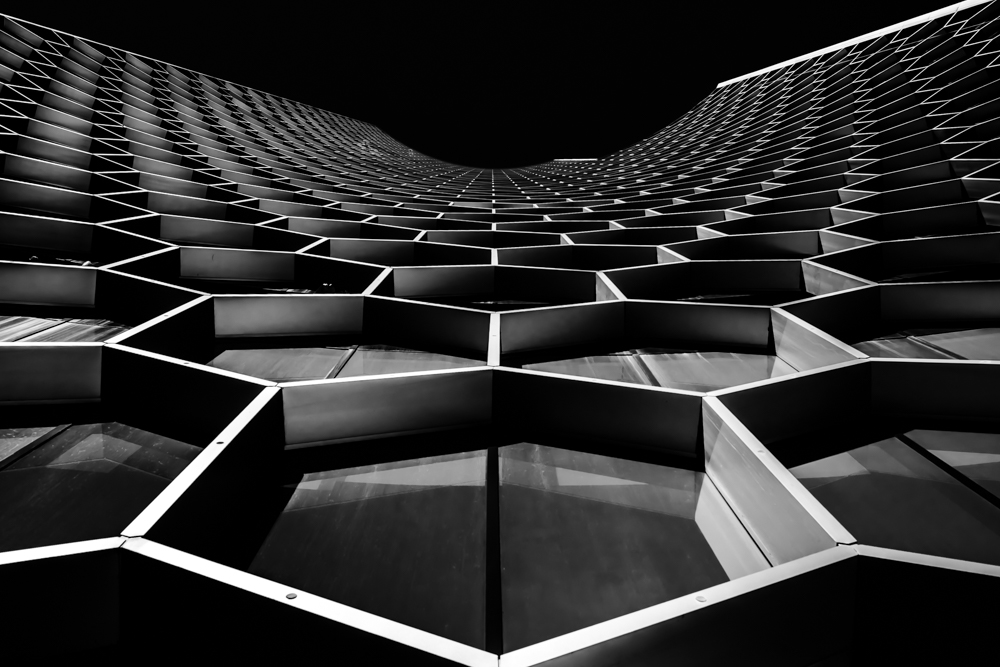 Entry description:
Duo's Facades covered with a net-like hexagonal pattern of sunshades reinforces the dynamic concave shapes.
About photographer:
Win Tun Naing (Burmese:ဝင်းထွန်းနိုင်) who was born in Myanmar (Burma), has been working in Singapore as an Interior Designers as well as Freelance Photographer loves traveling and photographing.
Making photography is my greatest passion and mostly focuses on Portrait, Landscape and Architectural photography.
< back