Monochrome Awards Winners' Gallery
Architecture - Honorable Mention
(Amateur)
Minimal by SELINA BRESSAN (Italy)
s
Photo © SELINA BRESSAN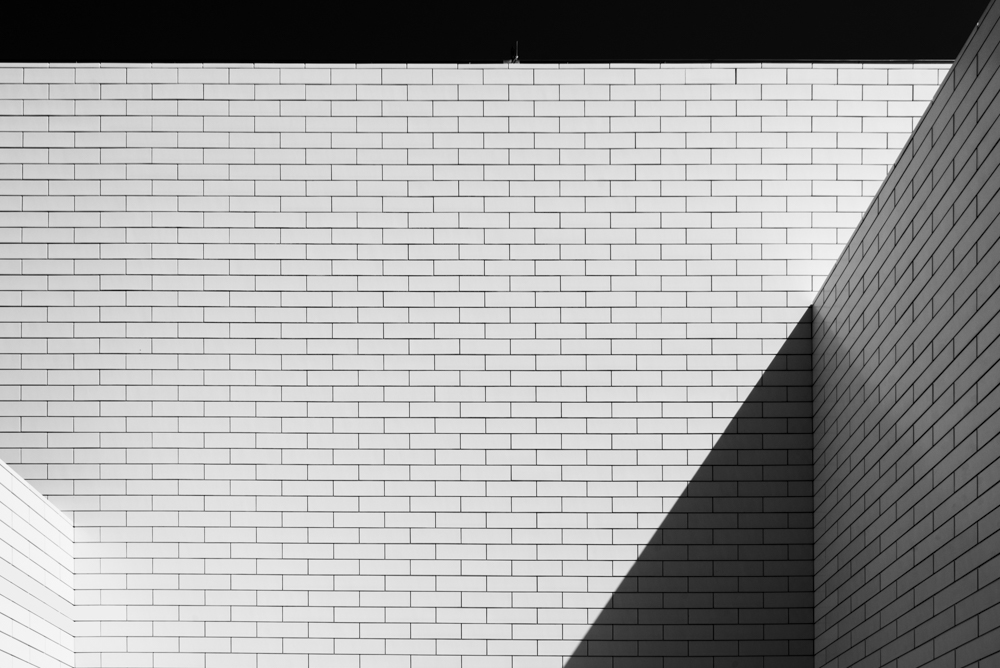 Entry description:
A detail of the Lego House in Billund. I liked the simplicity of that white wall and the geometric shadow on it.
About photographer:
I'm a "1971's girl" with a very long passion for photography but I started to photograph seriously 6 years ago.
Self-taught, partner FIAF, my photographic style ranges from architecture to street photography, from portrait to reportage and travel photography.
Lover of travels, in the last years I partecipated in several organized photographic trips and workshop, combining my two great passions and entering on contact with photographer as Ivana Porta, Elisabetta Rosso, Beniamino Pisati, Marco Tortato alias Yorick Photography, Eolo Perfido, Max Cardelli, Alberto Ghizzi Panizza, Philip Lee Harvey and Graziano Perotti.
< back