Monochrome Awards Winners' Gallery
Architecture - Honorable Mention
(Amateur)
Old Pioneer Kitchen by Steven Silverman (Canada)
s
Photo © Steven Silverman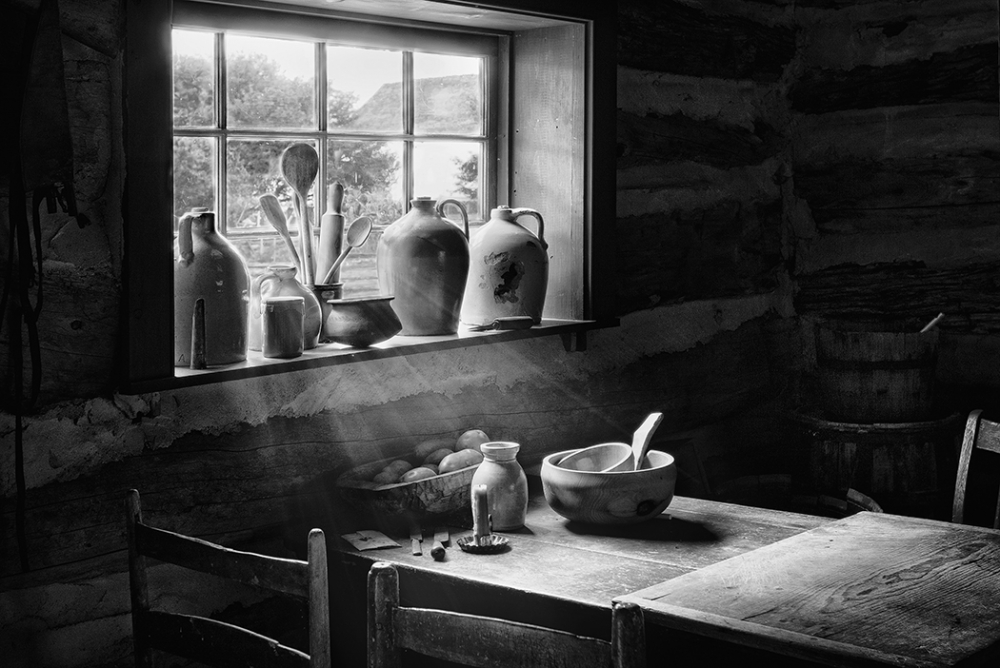 Entry description:
Interior of a pioneer kitchen, shot at Lansing Village, Ontario, Canada.
Multiple exposures blended in photoshop.
About photographer:
A native of Toronto, Canada, Steve Silverman is a Canadian award-winning fine art photographer with a keen and unique artistic vision. His love and appreciation for black and white photography is reflected in his dramatic landscapes vistas, and compelling cityscapes.
< back