Monochrome Awards Winners' Gallery
Portrait - Honorable Mention
(Amateur)
Hermione in dancing leaves by Maria Rampia (United Kingdom)
s
Photo © Maria Rampia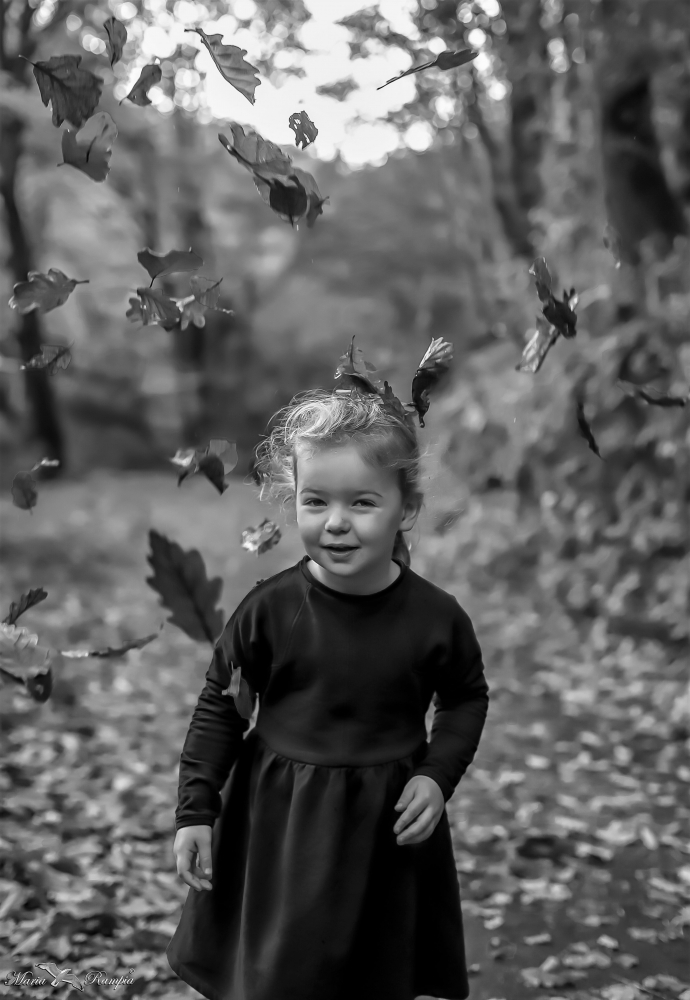 Entry description:
Three year old Hermione posing in the woods of Cornwall last autumn with falling leaves around her.
The shot was taken by Canon 6d mark ii last November with natural light.
About photographer:
Amateur with a few professional jobs in photography.
Born in 1976 , love b&w, Greek but live in the UK.
< back