Landscapes: Honorable Mention 2020 (amateur)
Abraham Lake, Alberta, Canada by David DesRochers (United States)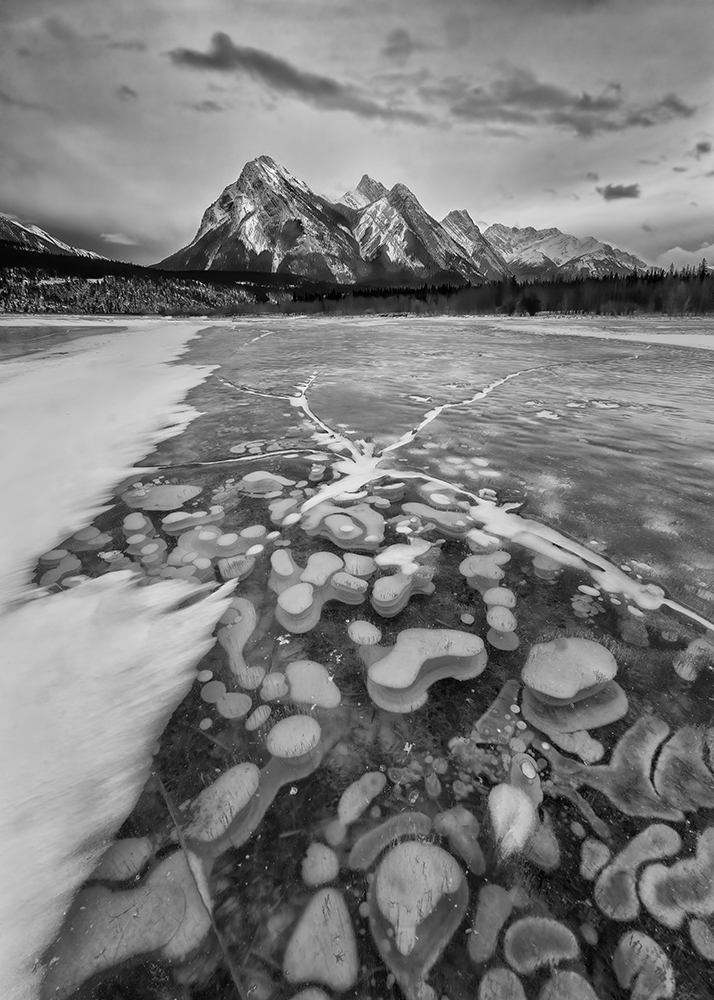 ENTRY DESCRIPTION
Frozen bubbles of methane in Abraham Lake, Alberta Canada.
AUTHOR
My passion for nature photography was sparked by a trip to Glacier National Park in the summer of 2000. Since then, my wife Cathy and I have traveled the world to witness and photograph the wonders of nature.
I'm a member of the North American Nature Photography Association and have written several articles for Nature Photographer Magazine​. I teach photography for the New Jersey Audubon Society and at camera clubs and organizations throughout the United States.
back to gallery