Portrait: Honorable Mention 2020 (amateur)
Flower Sweeper's Reflection, Flower District, Downtown Los Angeles, CA, 2020 by Hillary Greene-Pae (United States)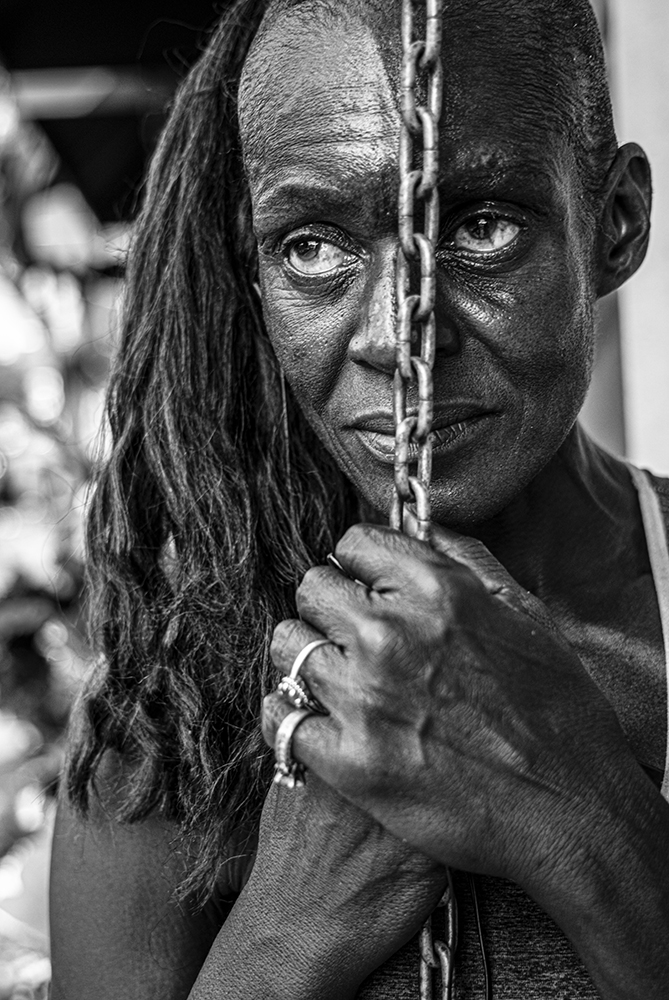 ENTRY DESCRIPTION
When I was shooting among the many mom and pop stores in the Flower District in downtown Los Angeles I came across this very fit and wiry soul. Her job was to clean the sidewalks of the dead and cut flower debris. After taking a few photos of her doing her work she gravitated to a nearby wall that had chains for a roll up door and just started posing. I suspect she had been a model once many years ago as she liked the attention of my camera. What I saw in her face reflected a much harder life.
AUTHOR
Hillary Greene-Pae , is a practicing clincal psychotherapist, a family real estate investor and an amateur photographer.
Ms. Greene-Pae's interest in photography began when she was a graduate at UC Berkeley. During her semi-retirement she has had time to persue her passion for photography. She enjoys capturing candid moments of life both as an observer and participant in the process.
back to gallery