Street: Honorable Mention 2020 (amateur)
The Marina Shooters, Chinatown, Los Angeles, CA, 2020 by Hillary Greene-Pae (United States)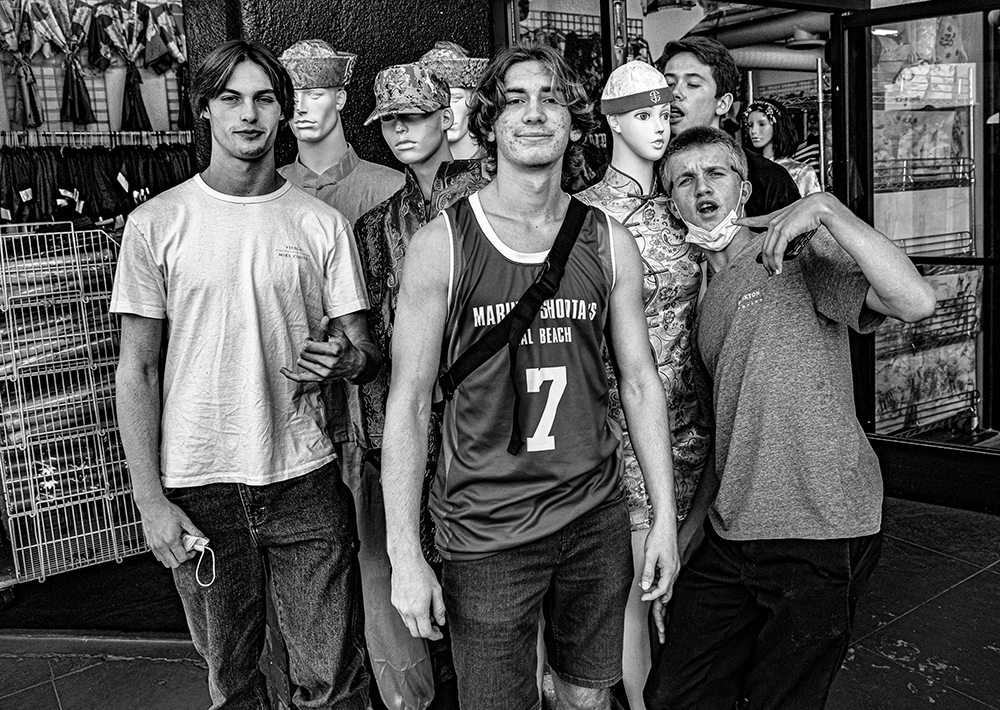 ENTRY DESCRIPTION
While exploring Chinatown in downtown Los Angeles, CA I saw this group of tourists being playful with the mannequins of a local shop. They gleefully posed for me in their youthful way. I just liked the range of emotions in the photo that showed off the personality of each of these millennials during these times of Covid. I called them the Marina Shooters as that was what was written on the center boys's basketball sports shirt.
AUTHOR
Hillary Greene-Pae , is a practicing clincal psychotherapist, a family real estate investor and an amateur photographer.
Ms. Greene-Pae's interest in photography began when she was a graduate at UC Berkeley. During her semi-retirement she has had time to persue her passion for photography. She enjoys capturing candid moments of life both as an observer and participant in the process.
back to gallery