Street: Honorable Mention 2020 (professional)
Rehearsals for Beating Retreat ceremony, New Delhi by Manu Yadav (India)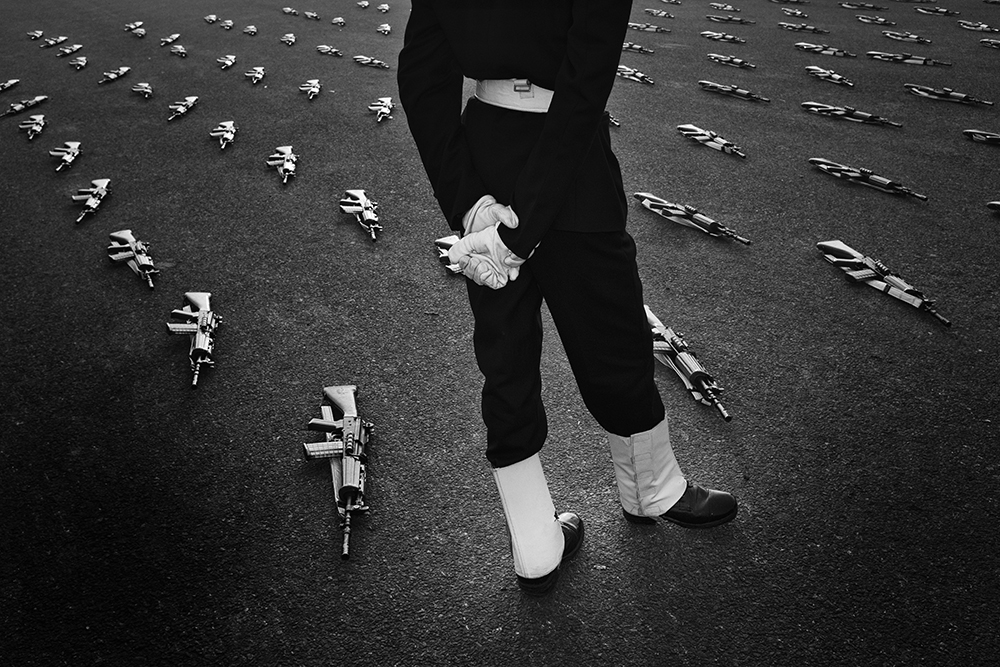 ENTRY DESCRIPTION
I photographed this scene while I was on the streets photographing the rehearsals for the Beating Retreat ceremony in New Delhi during winters.
The body language of the personnel & the placement of the guns on the street caught my attention.
The early morning sunlight was acting as a backlight on the strong pattern of the guns & to expose his gloves I used the on-camera flash on the personnel's back.
back to gallery