Photomanipulation: 2nd Place Winner 2021 (amateur)
Looking to the abyss by Andrea Gasparotto (Italy)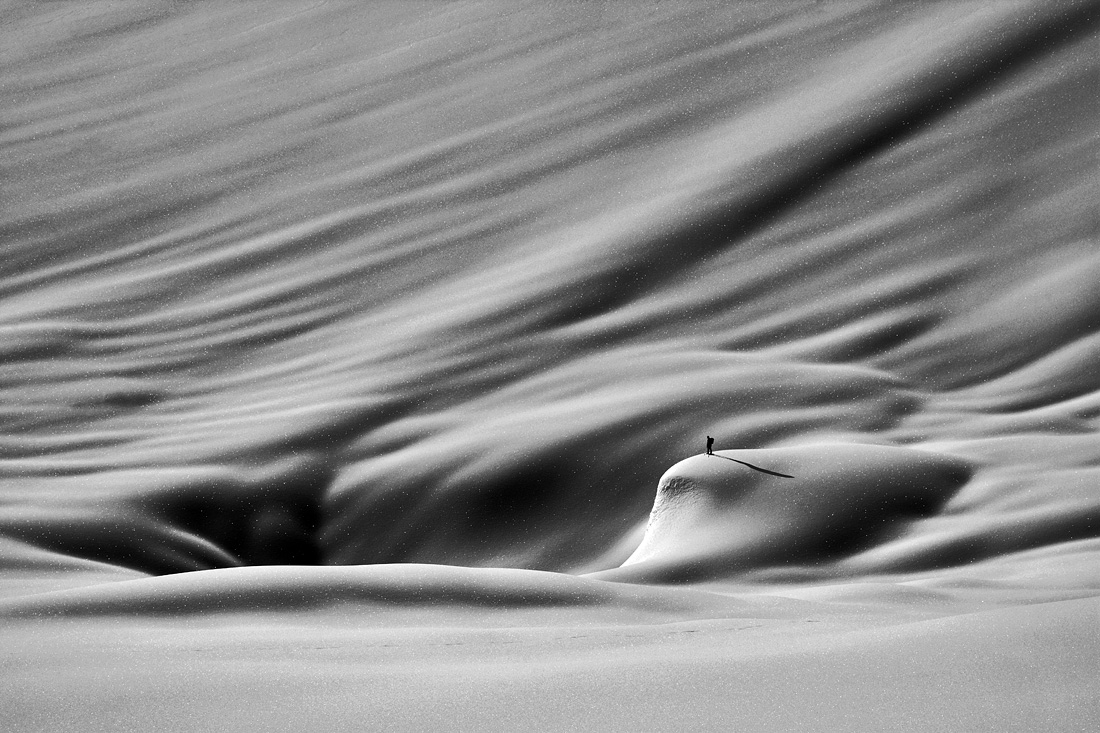 ENTRY DESCRIPTION
By simply adding in postproduction a human figure of a skimountaineer to an image of a small detail (a hole) in a snow-covered field the obtained photo conveys the sense of an huge and dreaming landscape.
AUTHOR
Mainly a landscape photographer active in northern Italy, especially in alpine territory.
Privileges black and whithe photographs of snow-covered wild mountain territories.
back to gallery