Street: Honorable Mention 2022 (amateur)
Wheelin, Venice Beach, California, 2022 by Hillary Greene-Pae (United States)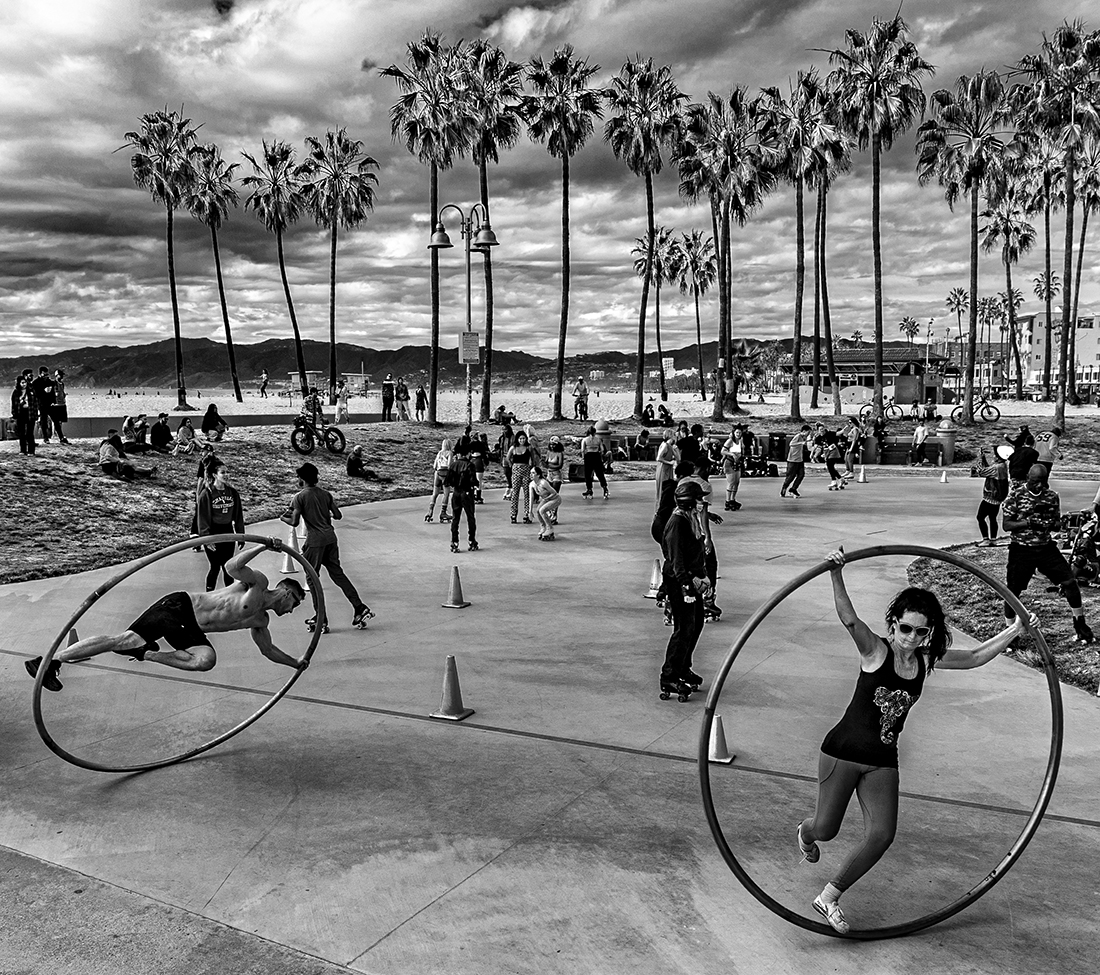 ENTRY DESCRIPTION
On the weekends Venice Beach, California explodes with the dynamics of street performers, skaters, tourists and beach enthusiasts. In its heart is a skater's park paradise. It's such a communal thing to see humanity at play.
AUTHOR
Hillary Greene-Pae , is a practicing clincal psychotherapist, a family real estate investor and an amateur photographer.
Ms. Greene-Pae's interest in photography began when she was a graduate at UC Berkeley. During her semi-retirement she has had time to persue her passion for photography. She enjoys capturing candid moments of life both as an observer and participant in the process.
back to gallery